Computer Repairs Grantham
Computer repairs Grantham, and IT Support for home and business
Welcome to Direct PC Supplies, we are a family-run business based in Caythorpe, near Grantham. We have been operating since 2007 and specialise in supporting both businesses and domestic customers. Direct PC Supplies are extremely committed to customer service, giving excellent value for money, and providing the best possible products and service.
Our reputation has been built on reliability, honesty, and transparency. Our technicians are fully trained with years of experience, fully insured, and Microsoft Certified. We take pride in all of our work and are extremely committed to customer service. It is in our own best interest, that we repair your machine the first time and that you are fully satisfied.
Nobody likes surprise bills, and because of this, we advise the cost of the repair before commencing work. Prices are also fully advised on this website, with no call-out charges, if we cannot complete the repair, then there is no fee.
Whether you are a home user with a computer that keeps crashing or a business that requires first-class IT Support. Direct PC Supplies can provide the support you require.
IT Support for business in Grantham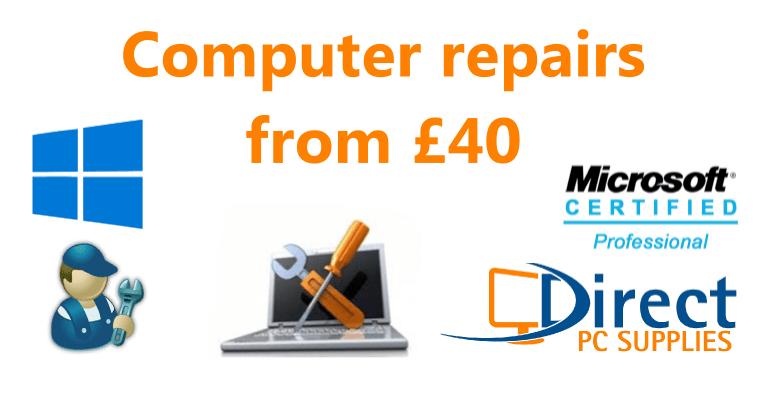 Computer Services in Grantham
Direct PC Supplies offers computer services in Grantham. We also travel to Sleaford, Newark, and surrounding villages regularly. We also offer a drop-off service, where you can drop off your machine to us at Caythorpe. This is ideal if you require an urgent repair because we can often offer a fast turnaround, usually on the same day.
Computer Repairs Grantham